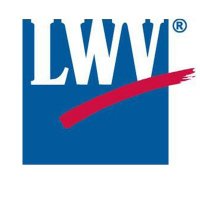 League of Women Voters of the Charlottesville Area
"The League of Women Voters, a nonpartisan political organization, encourages informed and active participation in government, works to increase understanding of major public policy issues, and influences public policy through education and advocacy."
Officers
President 2017-18: Kerin Yates
Vice President 2017-19: Rosalie Simari
Secretary 2016-18: Maggie Hoover
Treasurer 2017-19: Anne H. Claar
Directors
ELECTED DIRECTORS
Community Engagement 2017-19: Gerry Kruger
Membership 2016-18: Beth Alley
Voters Service 2017-19: Dena Imlay
Newsletter Editor/Webmaster 2016-18: Michele Kellermann
APPOINTED DIRECTORS
Natural Resources 2017-18: Linda Goodling, Peggy Gilges
Social Media 2017-18: Megan Tracy
International Relations/Federal Government 2017-18: Molly O'Brien, Natalie Testa
Arrangements 2017-18: Kit Murphy McNally
OFF BOARD SPECIAL COMMITTEES
Finance 2017-18
Marge Cox, chair
Elaine Longerbeam
Anne H. Claar, Treasurer – ex-officio
Nominating Committee – 2017-18
Lois Sandy, chair
Dena Imlay
Mary Stamps White Committee
Sally Thomas, chair
Sue Lewis
Dena Imlay
Anne H. Claar , Treasurer – ex-officio
Social Policy Committee
Anne Linden, Child Care
Mimi Bender, Health Education and Services in the School
League of Women Voters
of the Charlottesville Area
1932 Arlington Blvd, Room 111
Charlottesville, VA 22903
Phone:   (434) 970-1707
Email:  lwv@lwv-cva.org
© 2017 LWV CVA. All Rights Reserved.
The League of Women Voters never supports or opposes candidates for office, or political parties, and any use of the League of Women Voters name in campaign advertising or literature has not been authorized by the League.