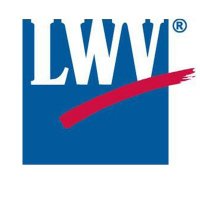 League of Women Voters of the Charlottesville Area
"The League of Women Voters, a nonpartisan political organization, encourages informed and active participation in government, works to increase understanding of major public policy issues, and influences public policy through education and advocacy."
Voter and Election Information
Are you a registered voter in Virginia? You can check your voter registration status and polling place at the Department of Elections website, www.elections.virginia.gov (or call 804 864-8901 or 800 552-9745, 8 am to 5 pm weekdays.) Or click on City of Charlottesville or Albemarle County, Fluvanna County, Greene County, Louisa County, or Nelson County for information about voter registration, absentee voting, and elections in your area. Voters in Fluvanna County may also link Facts for Voters 2018. You may also find voter information (i.e., where your polling place is, what's on your ballot, etc.) by going to the League website: vote411.org.
As of July 1, 2014, the Photo ID regulation takes on new requirements as to what makes a valid photo ID at the polls. The current regulations as provided by the Virginia Department of Elections can be found at the following link on the DOE website: Photo ID is required for voting in Virginia, effective July 1, 2014.
Voters must present one of the following forms of identification when voting in person:
Valid Virginia driver's license or DMV-issued photo identification card; your license expiration date must not be more than 12 months
Valid Virginia DMV-issued Veteran's ID card
Valid U.S. Passport
Employee photo identification card issued by employer in the ordinary course of business
Other government-issued photo ID card (issued by the U.S. Government, the Commonwealth of Virginia, or a political subdivision of the Commonwealth)
Virginia College or university student photo ID card
Virginia Voter Photo ID card issued by any local general registrar's office
If you don't have one of these forms of identification, please visit your local voter registration office for a free Voter ID card. You will fill out a short application, have your picture taken, and sign a digital signature pad. The card will be mailed directly to your address.
Phone Numbers for area registrars:
League of Women Voters
of the Charlottesville Area
1932 Arlington Blvd, Room 111
Charlottesville, VA 22903
Phone:   (434) 970-1707
Email:  lwv@lwv-cva.org
© 2017 LWV CVA. All Rights Reserved.
The League of Women Voters never supports or opposes candidates for office, or political parties, and any use of the League of Women Voters name in campaign advertising or literature has not been authorized by the League.