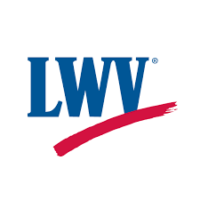 League of Women Voters of the Charlottesville Area
"The League of Women Voters encourages informed and active participation in government, works to increase understanding of major public policy issues, and influences public policy through education and advocacy."
Please Join Us at Monticello! – Founder's Day on April 13!
For the second year our local LWV CVA has been invited to be a "Non-Profit Partner" with Monticello on its Founder's Day, Thursday April 13th.  We will have a "community partner tent" along with other non-profits chosen by Monticello as groups who actively engage in the commitment to democracy. Our table will have information about our local league and what we do. We'll give out the latest information about the newly formed or changed districts for this year's primary and general elections. Election dates and new changes that affect voting made by the latest session of the General Assembly will also be made available.
The event will be from about 9 to noon. The keynote speaker and recipient of this year's 2023 Jefferson Foundation Medalist in Citizen Leadership is Jason Rezaian, a writer for Global Opinions. He was a correspondent for The Washington Post from 2012-2016 reporting from Tehran where he was imprisoned for 544 days until his release in 2016. He is now a CNN contributor. 
The event is free to the public. Please come to this interesting and informative event. If you are a new or not-so-new member of the League, this would be an excellent opportunity for us to meet you and for you to see what we do. 
Oh, and did I mention free birthday cake? It is Thomas Jefferson's birthday so there has to be cake!
Looking forward to this and hope to see you there. For more information contact, Lisa Hilgartner, email: lisamezzo@gmail.com
Below are (left to right) Lisa Hilgartner, Pat Cochran, and Susan Roberts at the 2022 Founder's Day event at Monticello: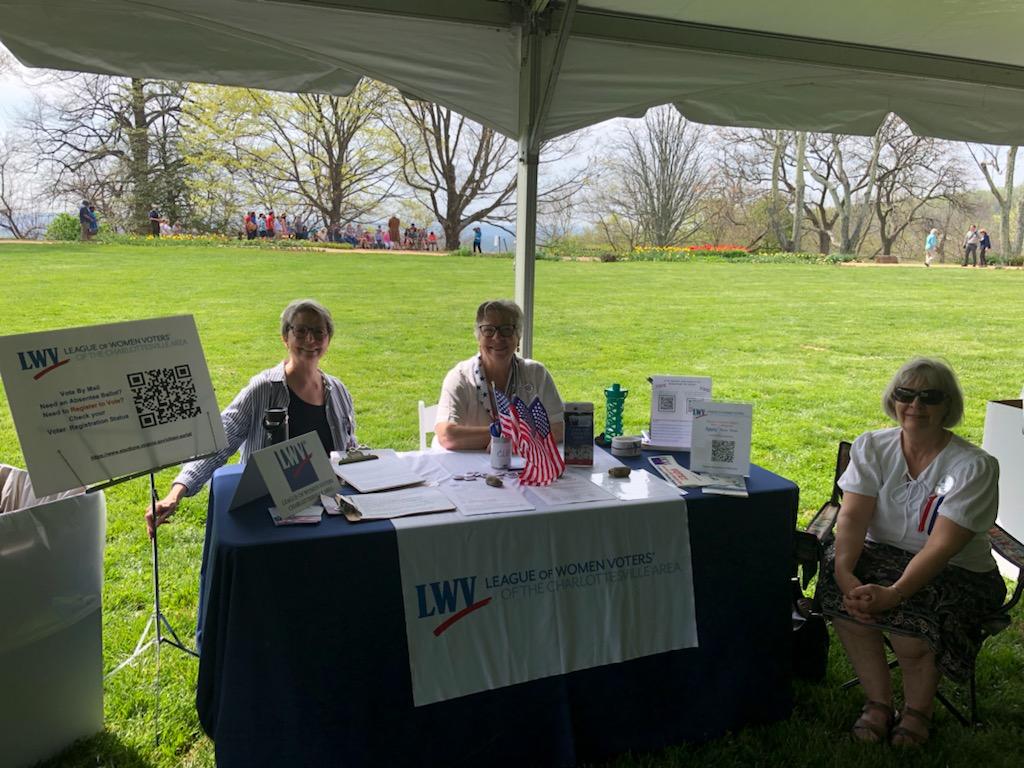 League of Women Voters
of the Charlottesville Area
Mailing Address:
PO Box 2786
Charlottesville, VA  22902
Email:  lwv@lwv-cva.org
© 2023 LWV CVA. All Rights Reserved.
The League of Women Voters never supports or opposes candidates for office, or political parties, and any use of the League of Women Voters name in campaign advertising or literature has not been authorized by the League.