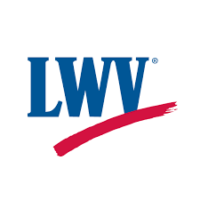 League of Women Voters of the Charlottesville Area
"The League of Women Voters encourages informed and active participation in government, works to increase understanding of major public policy issues, and influences public policy through education and advocacy."
"Gun Violence Prevention" Tabling Event – Held on June 19 – Downtown Mall.
The Gun Violence Prevention Committee of the League of Women Voters of the Charlottesville Area in partnership with the Charlottesville Coalition for Gun Violence Prevention held a tabling event on Saturday, June 19, from 9 am to 2 pm on the Downtown Mall.  The purpose of the event was to bring awareness to the devastating increase in gun deaths.  Sadly, 2020 was the deadliest gun violence year in decades.  More than 20,000 died from gun violence in that year with an additional 24,000 who committed suicide with a gun. Unfortunately, 2021 is on track to be even worse with 8,100 deaths in the first five months.  That equates to 54 "death by guns" per day, according to The Washington Post  Gun Violence Archive.  As the summer is generally the time when most gun violence occurs, these numbers are particularly alarming.
The group collected signatures in support of Senate Bill 529 that would increase background checks for firearms.  As this is a federal bill it's critical that it passes.  The  group also distributed literature reminding parents that before they send their children on a play date to ask the hosting family if there are guns in the home and, if so, is it unloaded and locked away from curious children.
Participating in the event were League members Carolyn Fitzpatrick, Carol Cutler, Michele Kellermann, Beth Alley, Frances Schutz, Karen Christiansen, Debbie Garth, Lois Sandy, Anne Claar, Judy Freeman and Maggie Hoover.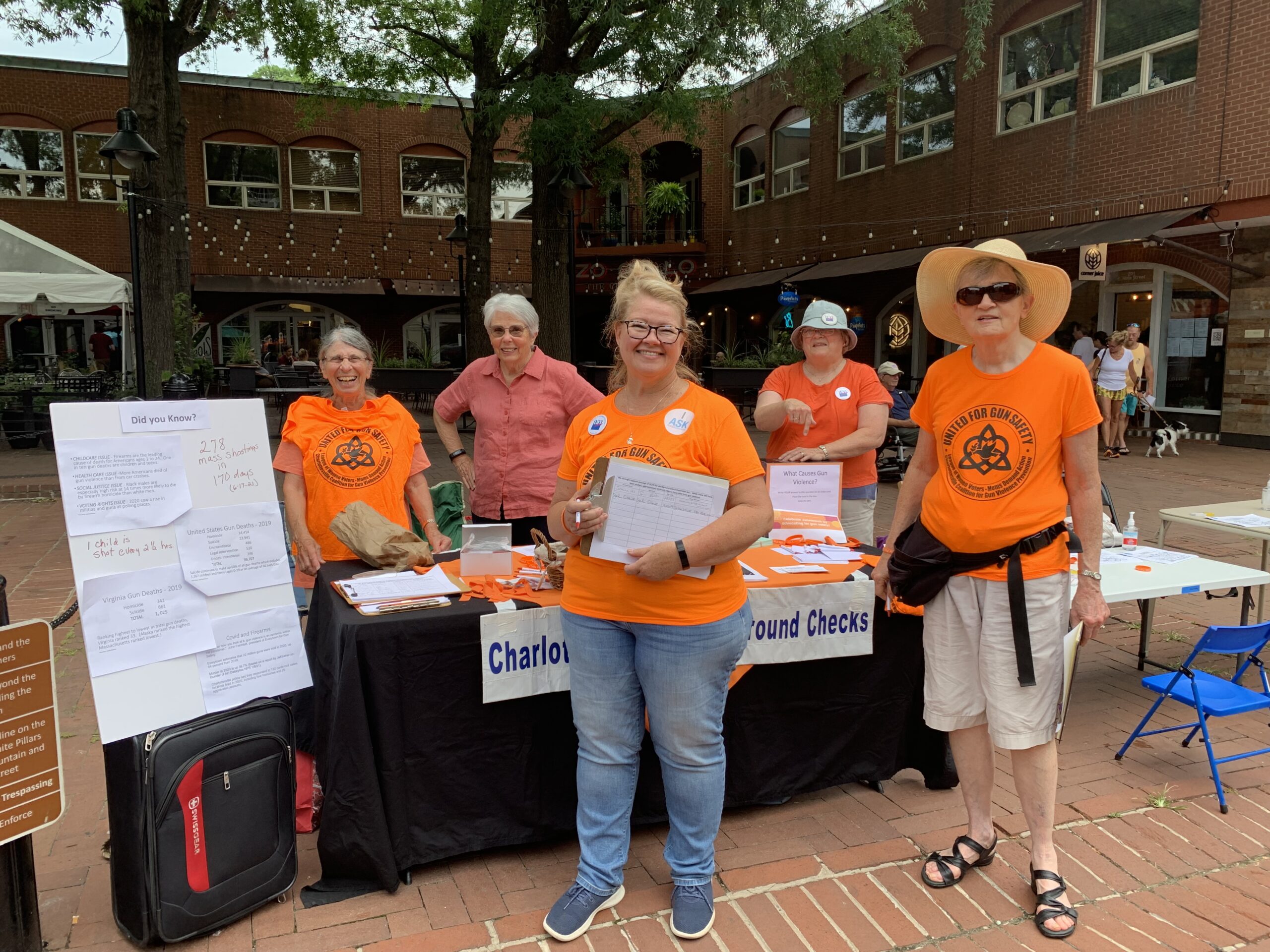 League of Women Voters
of the Charlottesville Area
Mailing Address:
PO Box 2786
Charlottesville, VA  22902
Email:  lwv@lwv-cva.org
© 2021 LWV CVA. All Rights Reserved.
The League of Women Voters never supports or opposes candidates for office, or political parties, and any use of the League of Women Voters name in campaign advertising or literature has not been authorized by the League.