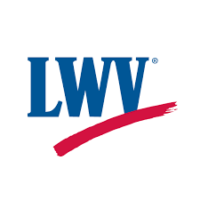 League of Women Voters of the Charlottesville Area
"The League of Women Voters, a nonpartisan political organization, encourages informed and active participation in government, works to increase understanding of major public policy issues, and influences public policy through education and advocacy."
Firearms Safety Committee in Action! ASK – "Asking Saves Kids"!
The ASK (Asking Saves Kids) Campaign promotes a simple idea with the potential to help keep kids safe. ASK, "Is there an unlocked gun in your house?" before sending your child over to play.

To learn more you can go to askingsaveskids.org
The League of Women Voters of the Charlottesville Area is working increasingly with other organizations to multiply our voices. One excellent example of this is a collaborative effort between Charlottesville Coalition for Gun Violence Prevention, Moms Demand Action, and our League. Representatives from these three groups met on June 21 and June 23 on the Downtown Mall, asking merchants if they would like to receive a free decal requesting individuals not to bring weapons onto their premises. Store owners can place an order for one of three designs: Click on ASK
The following four members of the League's Firearms Safety Committee participated in this effort: Anne Claar, Pat Cochran, Maggie Hoover, Cherry Bourque, and Beth Alley. We are eager to have our voices heard and hope that you might consider joining our committee. In the photos are: League members Pat Cochran, Anne Claar, Cherry Bourque, Maggie Hoover and Beth Alley, along with David and Debbie Garth.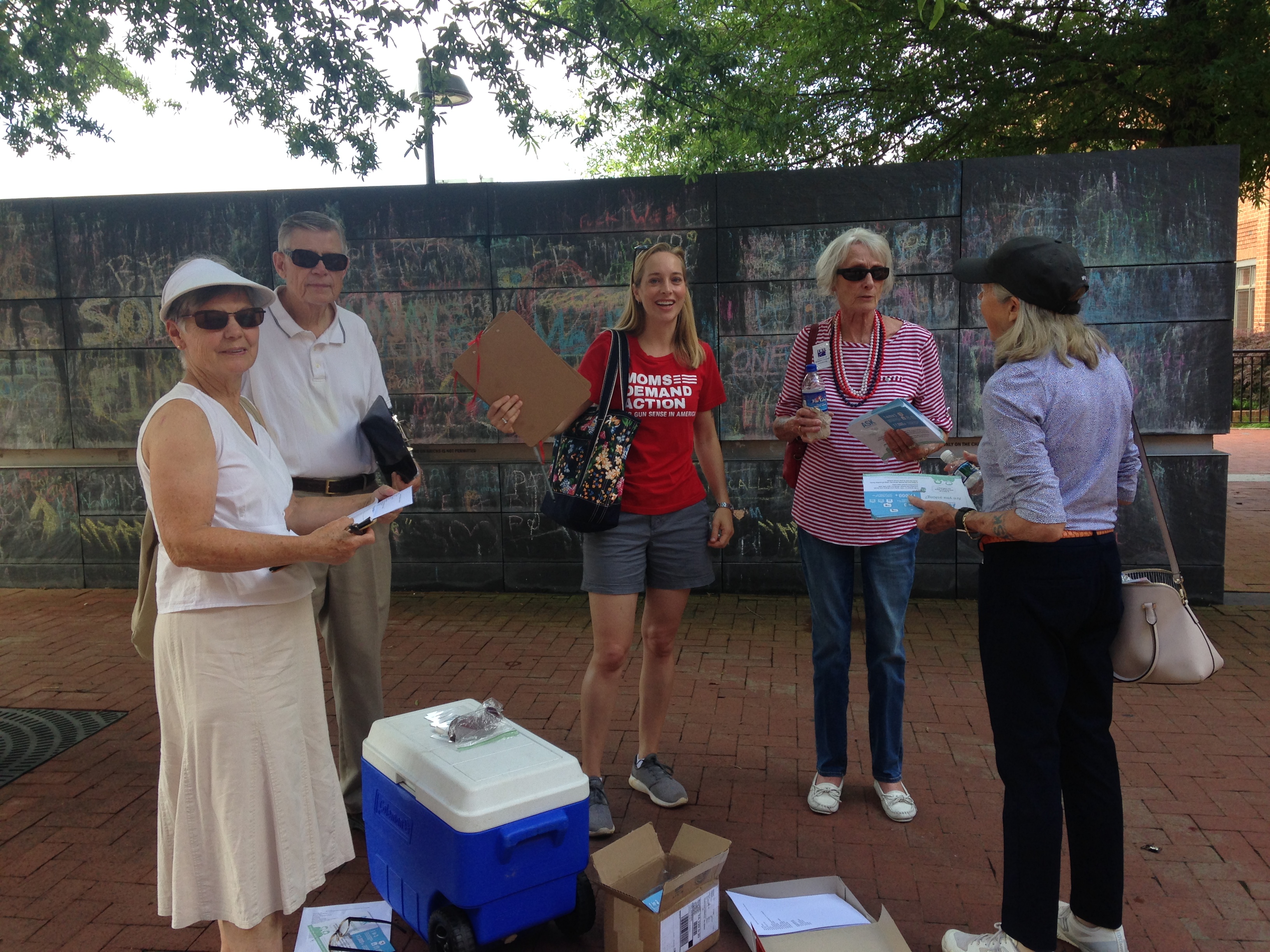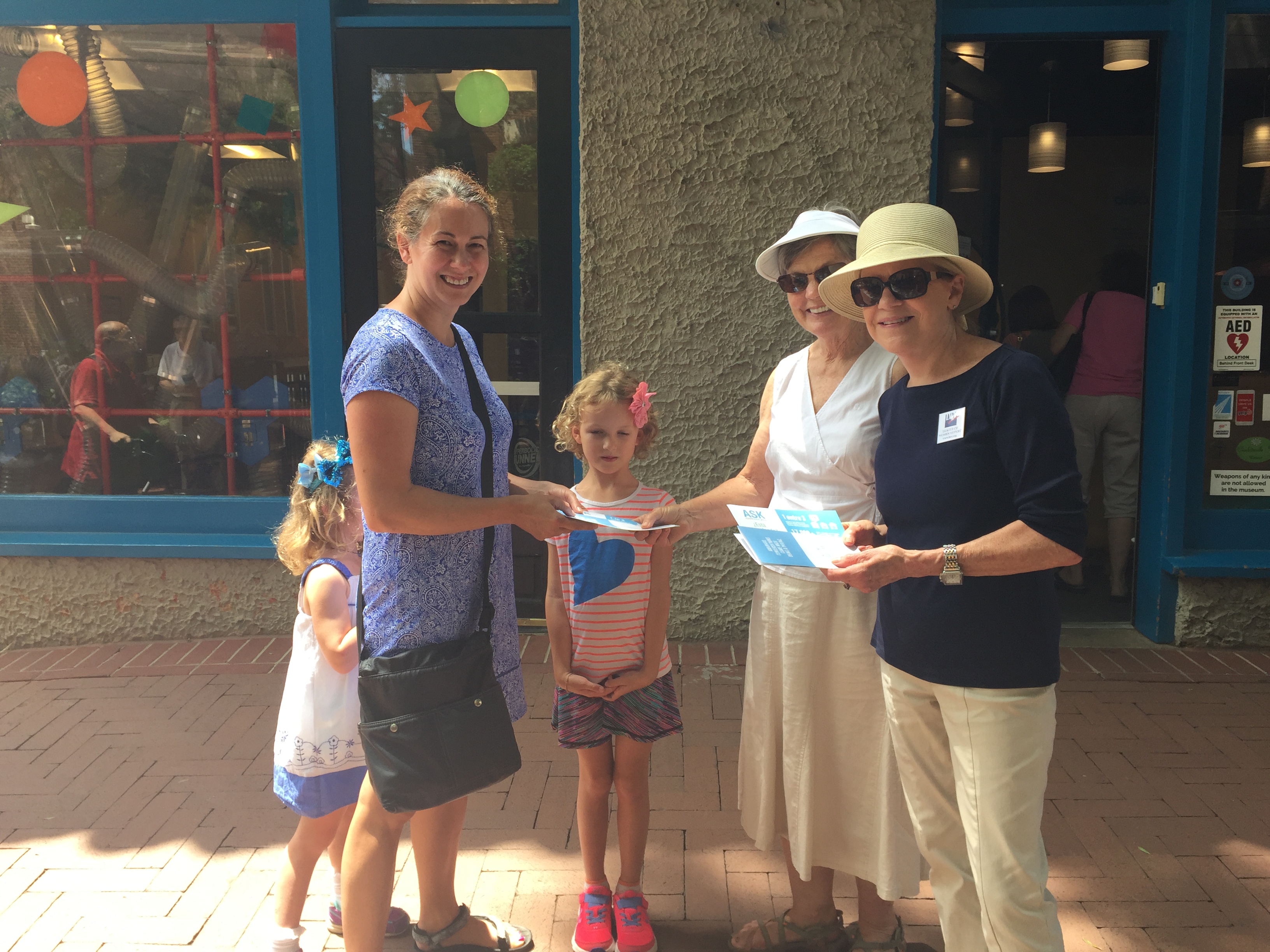 League of Women Voters
of the Charlottesville Area
Mailing Address:
PO Box 2786
Charlottesville, VA  22902
Email:  lwv@lwv-cva.org
© 2020 LWV CVA. All Rights Reserved.
The League of Women Voters never supports or opposes candidates for office, or political parties, and any use of the League of Women Voters name in campaign advertising or literature has not been authorized by the League.