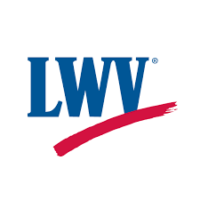 League of Women Voters of the Charlottesville Area
"The League of Women Voters encourages informed and active participation in government, works to increase understanding of major public policy issues, and influences public policy through education and advocacy."
A New Era for the ERA: Diversity, Inclusion, Bipartisanship: Sunday Seminar, Held Oct 21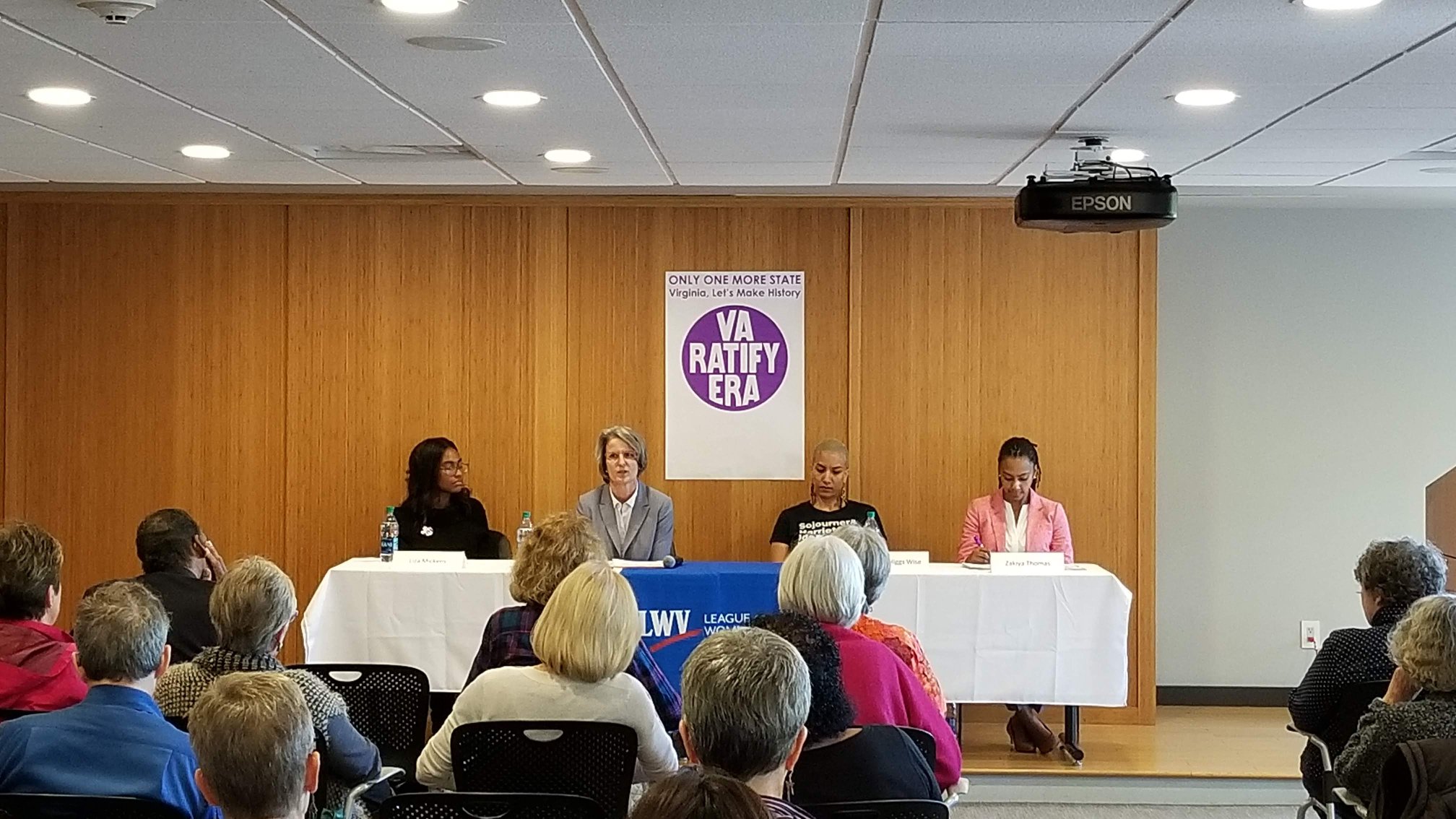 LWV CVA Sunday Seminarheld October 21, 2018, at 2 to 4 pm in CitySpace on the Downtown Mall.
With ratifications in Nevada in 2017 and in Illinois earlier this year, the Equal Rights Amendment is making a comeback. All eyes are on Virginia—the likeliest of the remaining states to become the historic and final state to ratify the ERA. In the six months since the Virginia General Assembly failed to bring two bills out of committee, advocates–some new and some who have been working on the ERA since the 1970s–have not slowed down in their efforts to bring gender equality into the U. S. Constitution. Ninety percent of Americans believe that the Constitution should guarantee equal rights regardless of gender, meaning the ERA has great relevance for all Americans despite a recognized legacy of racism and classism in the movement.
On October 21st, our four Sunday Seminar panelists spoke about today's ERA as a movement that seeks diversity, inclusion and bipartisanship; the history of the movement; where we stand now with ratification of the ERA in Virginia; and how to help it pass in January's GA session. Zakiya Thomas is the Executive Director of the National Women's Party (NWP) and joined the NWP as it entered its second century and embarked on a renewed vision: constitutional equality for women. Chelsea Higgs Wise is a clinical social worker and community consultant who works on issues of race and change with campaigns including the statewide VAratifyERA campaign. Trish Wallace is in charge of Public Policy with the Greater Richmond Branch of the AAUW and also works with the VAratifyERA campaign. Liza Mickens is a Communications/Public Relations major at James Madison University and was featured in the film short following the August 26th showing of "Iron Jawed Angels" as part of her work with the VAratifyERA campaign. For a video of this event, go to our Facebook page icon at the bottom of this website's home page.
League of Women Voters
of the Charlottesville Area
Mailing Address:
PO Box 2786
Charlottesville, VA  22902
Email:  lwv@lwv-cva.org
© 2018 LWV CVA. All Rights Reserved.
The League of Women Voters never supports or opposes candidates for office, or political parties, and any use of the League of Women Voters name in campaign advertising or literature has not been authorized by the League.