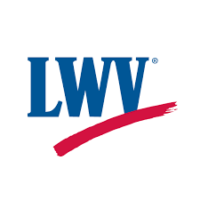 League of Women Voters of the Charlottesville Area
"The League of Women Voters, a nonpartisan political organization, encourages informed and active participation in government, works to increase understanding of major public policy issues, and influences public policy through education and advocacy."
2019 Annual Meeting Luncheon Held on Thursday, May 9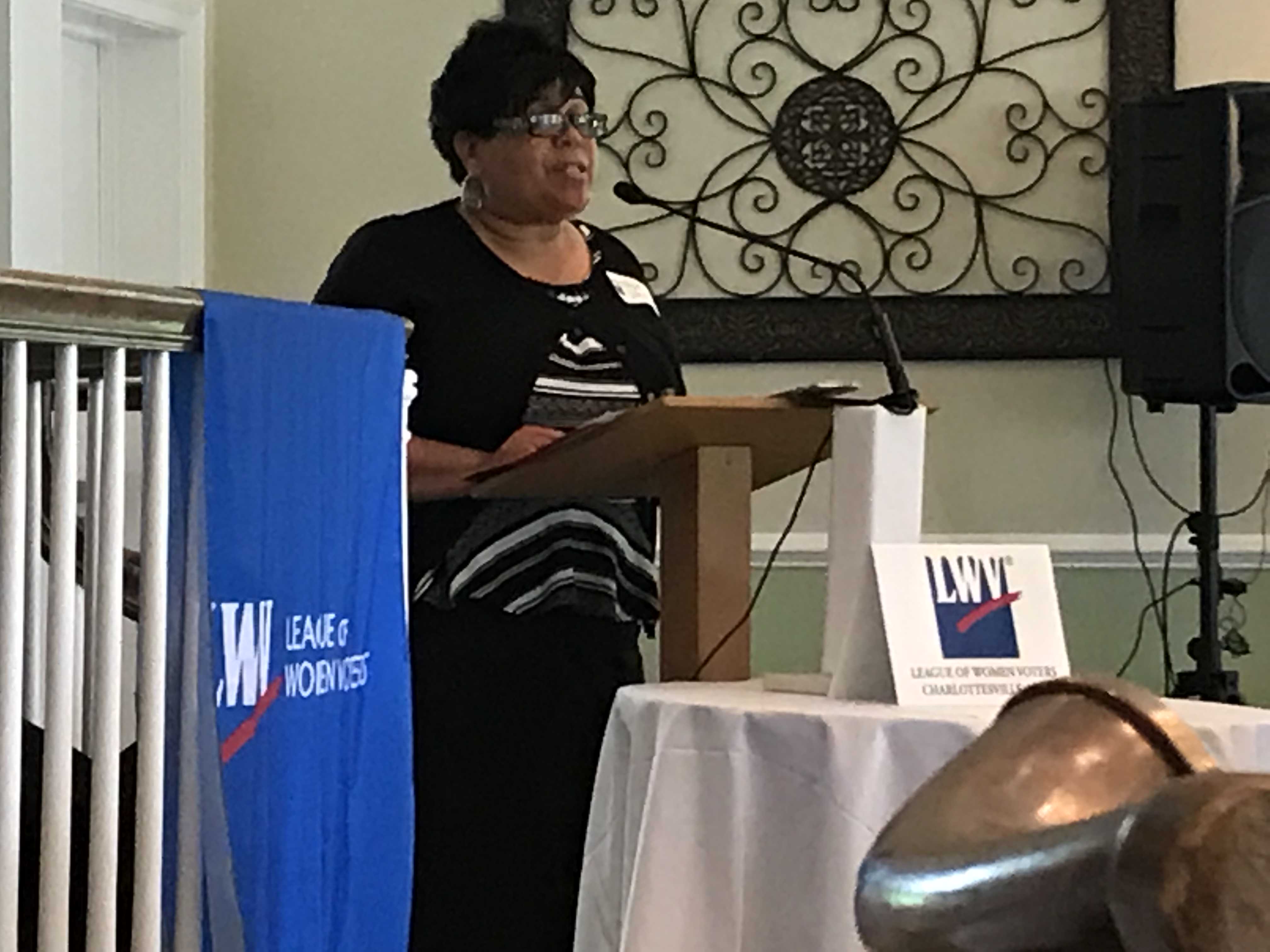 The Annual Meeting of the LWV of the Charlottesville Area was held on Thursday, May 9, at The Greencroft Club with guest speaker, Mayor Deanna Reed, City of Harrisonburg. Following Mayor Reed's speech inspiring women to play a greater public role, LWV CVA President Pat Cochran presided over the annual business meeting and ended with: "Celebrating Our Year Working to Serve, Educate, and Advocate!"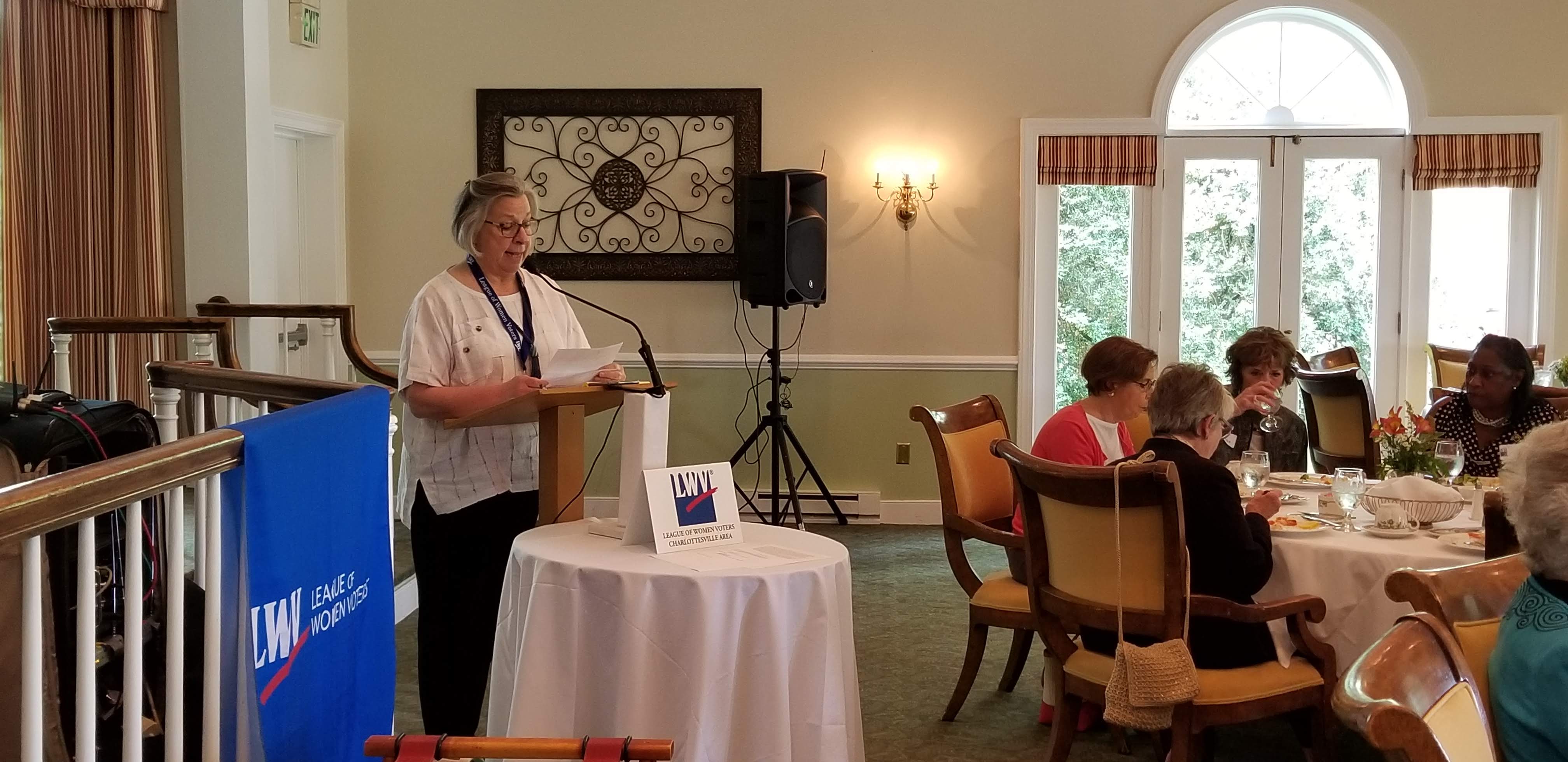 2018 LWV CVA Annual Business Meeting Actions
Voted upon and accepted by the members present:
• Operating budget for fiscal year, July 1, 2019, to June 30, 2020
• Local Program for 2019-2020
• Update of Local Program on Child Care:
An investigation of the care and protection of children in child care locally to include:
1. Are standards for daycare licensing thorough enough?
2. Is enforcement of daycare licensing adequate?
3. Is training and education of daycare workers adequate?
4. When CPS (Child Protective Services) investigates an incident at a daycare, should families of the children involved in the investigation be given information regarding the investigation?
• Updates and revisions to LWV CVA By-Laws: Increase in Member dues to
Individual – $65/year
Family – $90/year
Student – No fee to any student who is at least half-time
• Slate of New Officers, Directors, and Committee Members:
Officers: (2 years) 2019 – 2021
Vice-President: Carol Cutler
Treasurer: Anne Claar
Elected Directors: (2 years) 2019-2021
Voter Service: Sue Lewis
Community Engagement: Gerry Kruger
Nominating Committee: (1 year) 2018-2019
Chair: Dena Imlay
Member: Donna Price
Mary Stamps White Committee (3 years) 2018-2021
Member: Rosalie Simari
League of Women Voters
of the Charlottesville Area
Mailing Address:
PO Box 2786
Charlottesville, VA  22902
Email:  lwv@lwv-cva.org
© 2019 LWV CVA. All Rights Reserved.
The League of Women Voters never supports or opposes candidates for office, or political parties, and any use of the League of Women Voters name in campaign advertising or literature has not been authorized by the League.