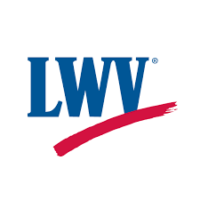 League of Women Voters of the Charlottesville Area
"The League of Women Voters, a nonpartisan political organization, encourages informed and active participation in government, works to increase understanding of major public policy issues, and influences public policy through education and advocacy."
Celebrating the 100th Anniversary of the League of Women Voters!
To mark this important milestone in League history, the 100th anniversary of the League of Women Voters, our local League celebrated with a "Birthday Party" — a gathering of members, past presidents, and "LIfe Members" — to view a major bulletin board display at Northside Library, in the main hallway — and eat some birthday cake!  One series of panels explains How It All Began: The Story of the Suffragettes; followed by The Founding of the League of Women Voters on the heels of the ratification of the 19th Amendment to the U.S. Constitution in 1920; and A Look to the Future!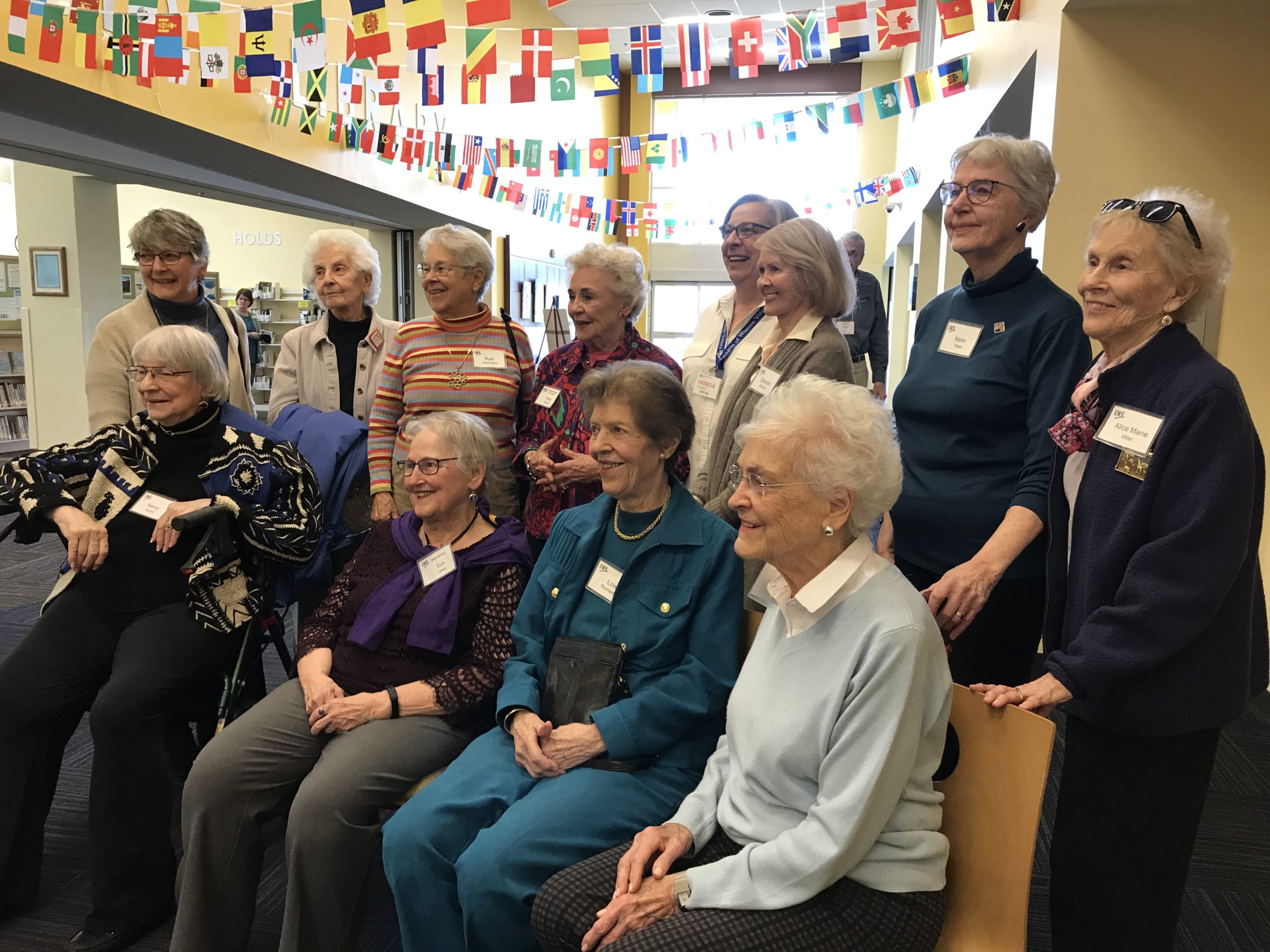 Another series of panels tells the history of our local League as told by our presidents in the booklet published on the 70th anniversary of the LWV CVA, starting with our first president, Mary Stamps White, in 1946. Each entry is in the president's own words and gives a detailed account of all League activities that have happened on the local level in central Virginia. We were delighted that so many of our past presidents and Life Members were on hand for the birthday party. 
The exhibit will remain in the Main Hall of the Northside Library (Jefferson Madison Regional Library) for the entire month of March:  705 West Rio Road, Charlottesville.  Please note:  The Library is temporarily closed due to the coronavirus.  Check the Jefferson-Madison Regional Library website for updates:  https://jmrl.org/
Hours: Monday – Thursday: 10 – 9pm; Friday – Saturday: 10am – 5pm
Sunday: closed
League of Women Voters
of the Charlottesville Area
Mailing Address:
PO Box 2786
Charlottesville, VA  22902
Email:  lwv@lwv-cva.org
© 2020 LWV CVA. All Rights Reserved.
The League of Women Voters never supports or opposes candidates for office, or political parties, and any use of the League of Women Voters name in campaign advertising or literature has not been authorized by the League.